29th February 2012
The bus journey to Noosa from Airlie beach was 17 painful hours.. Being tall I cant really sleep on coaches anyway but it was mainly because I had sunburned my chest after falling asleep in the shade for 2 hours whiling away some time waiting for the bus.. super awesome.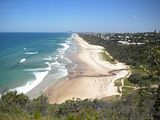 Noosa is great, it has several really nice beaches and good surf. The weather was good when I got there and the hostel I stayed at offers free surf board hire which is a nice bonus. So I spent a few days mostly surfing and walked along the trails in the national park there.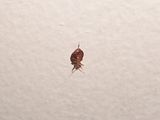 On the second day I woke up to overhear a conversation about bed bugs. One of the guys had been eaten alive during the night.. fortunately I had no bites but the hostel staff moved us all to another dorm and washed all our clothes for free which was pretty good timing since I needed to wash my clothes anyway so that saved me some cash. woohoo.
I forgot to turn my GPS on for the first 5 hours of the bus journey to Noosa (doh) but heres the track anyway.
View Larger Map